Contact us at ( 920 ) 836-2122 Fremont WI USA dancingfrog.greenheart@gmail.com
Average return time is 5 days.
Founded in 1999
A Family Owned & Self Created Home Business. Researching & Creating Unique Herbal Blends. Focusing on 45 +Organic Herbs, with some products containing low levels of essential oils.
Specialized Research in Family Care, Neurological Health, Pain, Stress, Tissue Healing. We mentor, educate, affordable natural health.
---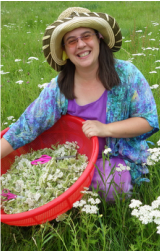 HERBALIST CONSULTATIONS & MENTORING
All Consultations over 15 minus are requested to "book" an in-person appointment so we can work together to best understand your needs and
discuss what will help you the most.
Per hour: $ 35.00 ( on farm ) $45.00 ( at an office / in home )
Consultations receive a discount on herbal products for 6 months.

Together we will share ideas and information, and use whatever "tools" that fit you best at this moment in your healing journey.
I have a big basket of knowledge to pull from.
There are all the herbs, essential oils, nutrition, and research I have done. I also have experience & training in massage, cranial sacral alignment, myofascial release, reflexology, guided imagery, breath work, music, art & movement therapy, nature therapy, animal therapy, Tao Philosophy & Qi Gong.
---
---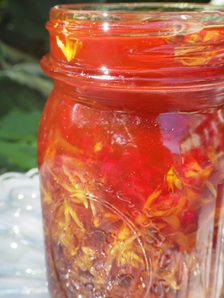 ​I take great care in the making of my products.
This level of dedication requires time.
When ever possible I prefer to work directly with my clients to best match the products with their needs.
So I do not accept internet based orders, please contact me directly with your needs.
( 920) 836-2122 dancingfrogfarm.greenheart@gmail.com
​

---
---
Order Options:
Pick up at our farm in Fremont WI
We also offer deliverys
Shipping Available
​Ask for other options
---
​You are responsible for your own health care choices
...information is not meant to "diagnose, treat, or cure"
or as a substitute for medical care.
Defend your right to care & think for your self.

ALL PRICES ARE AN ESTIMATE & SUBJECT TO CHANGE
We have listed our best sellers here. More Options Available.

Your purchase with us helps the local community. We donate a percentage of our time and products to those in need.
---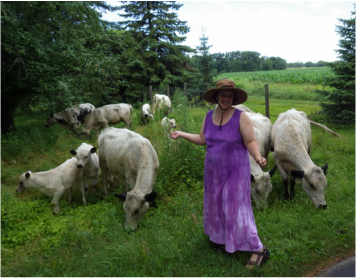 ​Also Available:
Food Fit for Nutritional Healing.
Pasture Raised, Nutritionally Rich, "Organic Methods" Humanly Cared for. Beef, Lamb, Pork, Chicken, Duck, & Eggs.
DancingFrogFarm.net
Fremont WI
---